Want to create a more hopeful future for the Earth and Beyond?
Join us today on our SEC Regulated Crowdfund where everyone can help Feed the Future!
GROW ANYTHING, YEAR-ROUND
CLICK THE IMAGE THAT BEST DESCRIBES YOUR INTEREST OR NEED, TO GET STARTED
Food Independence
For You & Your Family
Start Your Own Supply Chain.


Improve Your Health
Keep You & Your Family Safe
Enjoy pesticide-free harvests. Never worry about what's on you food.
Grow Your Own Medicine

From Hemp to St. John's Wort & so much more,
start your journey to wellness & self-sufficiency today.


Unlock Profits &
Feed Your Community
Profitable Grow Operations for community-focused success.
Start a Grow Operation the easy way.


Affordable Experiments on
Your Terms
Transform available space and avoid spending on new facilities.

Reduce Your Environmental Impact
Green living made easy.
Ready to minimize your impact on the planet?
Click and Image Above to Unlock the Future of Agriculture with
Eden Grow Systems - Simple, Powerful, and for Everyone.

WHAT MAKES THE EDEN GROW TOWER DIFFERENT?
There's Nothing Else Out There Like Us
Eden
Grow Tower

Lettuce Grow
Farmstand

Omega Garden
Volksgarden

Aerogarden
Farm Garden 24X

Babylon Farms
Micro-Farm

$

14

avg. / grow spot

$

34

/ grow spot

$

38

/ grow spot

$

43

/ grow spot

$

62

/ grow spot

METHOD
AEROPONICS
HYDROPONICS
HYDROPONICS
HYDROPONICS
HYDROPONICS
QTY GROW SPOTS
32-324
36
80
24
240
CAN GROW ROOT VEGGIES?
Yes
No
No
No
No
CAN RAISE FISH?
Yes
No
No
No
No
MAX GROW HEIGHT
12-32 inches
12-24 inches
12 inches
36 inches
12 inches
REQUIRES PROPRIETARY GROW CUPS?
No
Yes
No
Yes
Yes
CAN GROW CANNABIS?
Yes
No
No
No
No
OUR PRODUCTS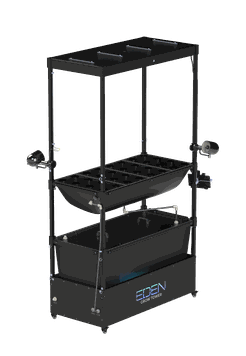 ET 100 Single Deck
Grow Tower

32-108 Plant Capacity. Plants up to 3ft Tall
Tomatoes, Peppers, Kale, Broccoli, + More...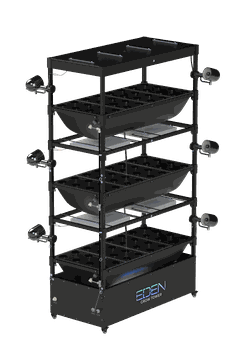 ET 300 Triple Deck
Grow Tower
64-216 Plant Capacity. Plants up to 1ft Tall.
Leafy Greens, Root Vegetables, Herbs, Strawberries, & More...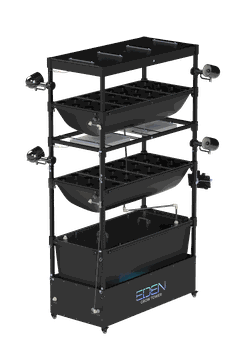 ET 200 Double Deck
Grow Tower
96-324 Plant Capacity. Plants up to 1ft.
Leafy Greens, Root Vegetables, Herbs, Strawberries, & More...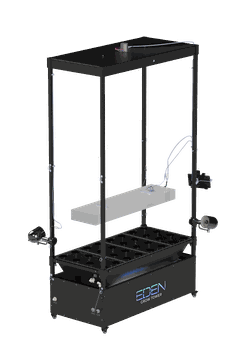 ET 100 Tall Single Deck
Grow Tower
32-108 Plant Capacity. Plants up to 6ft Tall.
Tomatoes, Peppers, Corn, Cannibas, Cucumbers, & More...
You Really Can Grow Anything!
Grow the Largest Variety of Plants
Experience the beauty of our versatile grow systems. From thriving leafy greens and aromatic herbs to nourishing root vegetables, you can cultivate an abundant harvest year-round. Embrace self-sufficiency and provide for your family, no matter the circumstances. Join us on this transformative journey and witness the power of our innovative grow systems.
1. Plant Your Seeds
Plant your seeds right into the grow media in the tower, and the Eden Control System (ECS) does the rest! The ECS automates the entire growing process, freeing up your precious time. From a single tower to an entire grow operation, ECS acts as the central nervous system for the Eden Grow Tower, ensuring your plants receive the right care at the right time.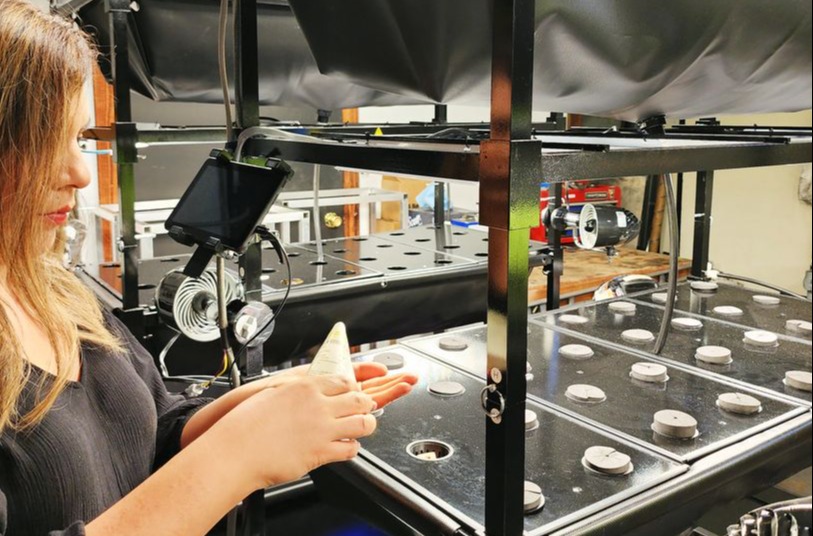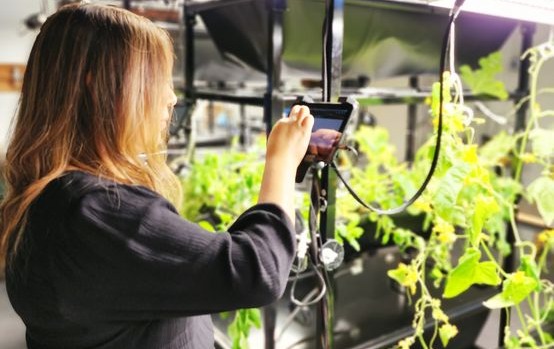 2. Watch Them Grow - Faster & Bigger
Automated Pumps, Lighting & Fans make this NASA-studied, revolutionary approach to gardening accessible to everyone, everywhere. Using AEROPONIC technology, plants grow 20% bigger & 30-50% faster than hydroponics. 5 minutes/day is all it takes!

3. Enjoy a Healthy Harvest
Leafy greens, herbs, tomatoes, strawberries, root vegetables, microgreens, garden starter plants & so much more, without the need for harmful pesticides, herbicides or GMO's.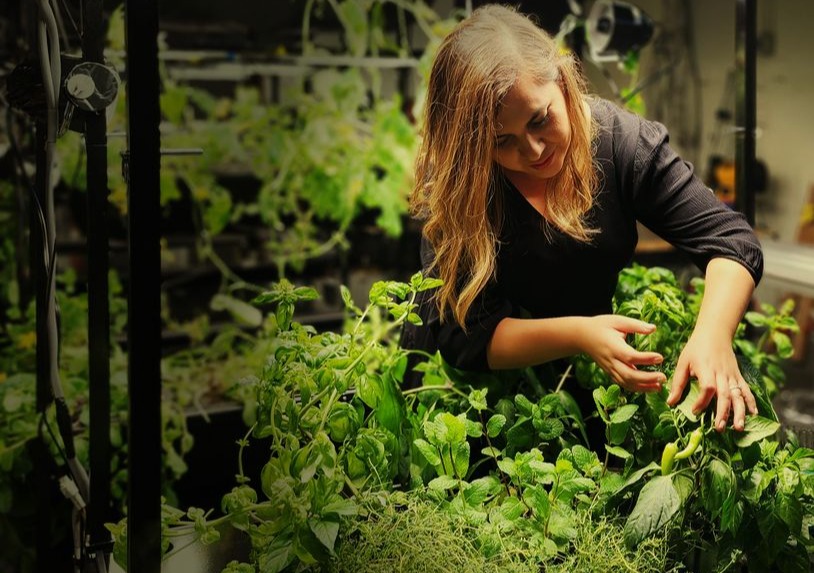 Empowering Everyone: Bringing Large-Scale Growing Home
Discover How the Swiss Army Knife of Indoor Growing Can Benefit You