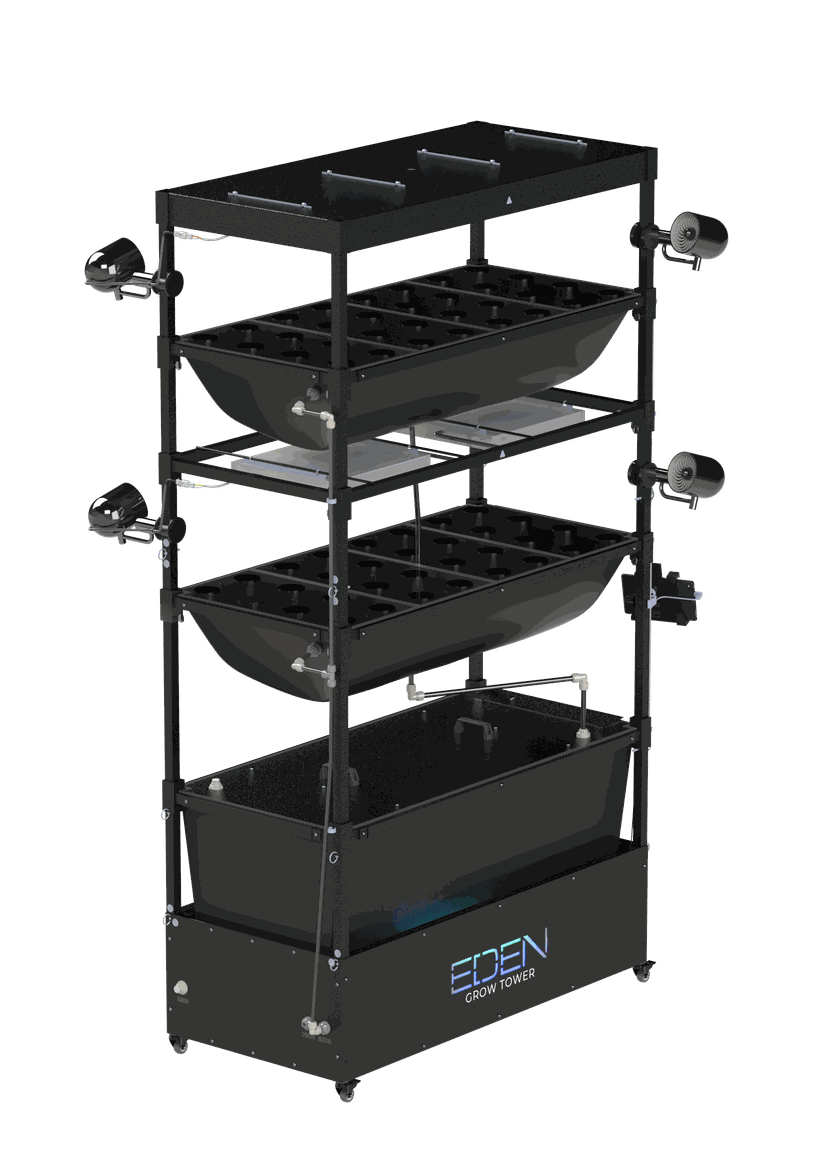 EVERY FEATURE OF THE EDEN TOWER IS DESIGED FOR FASTER, HEALHIER GROWTH


DUAL FANS PER DECK FOR BETTER POLINATION & STRONGER PLANTS


ADJUSTABLE DECKS TO ACCOMODATE TALLER / SHORTER PLANTS

AUTOMATED OPERATION VIA THE EDEN CONTROL SYSTEM


AIRCRAFT GRADE ALUMINUM FOR STRENGTH AND LONGEVITY

FULL-SPECTRUM EFFICIENT LED LIGHTS FOR MAXIMUM NUTRIENTS, FLAVOR & FEWER BUGS

SPACE-EFFIECENT VERTICAL GROWING

32 PLANTS PER DECK, WITH UP TO 108 PER DECK, IN 8FT 2

LARGE 60-GALLON RESERVOIR / 230 LITERS FOR LESS FREQUENT REFILLING AND OPTIONS AQUAPONICS (RAISE FISH / SHRIMP)

OPTIONAL 10-GALLON RESERVOIR OR NO RESERVOIR FOR BUDDY BREATHING (CONNECTING MULTIPLE TOWERS TO ONE RESERVOIR)
.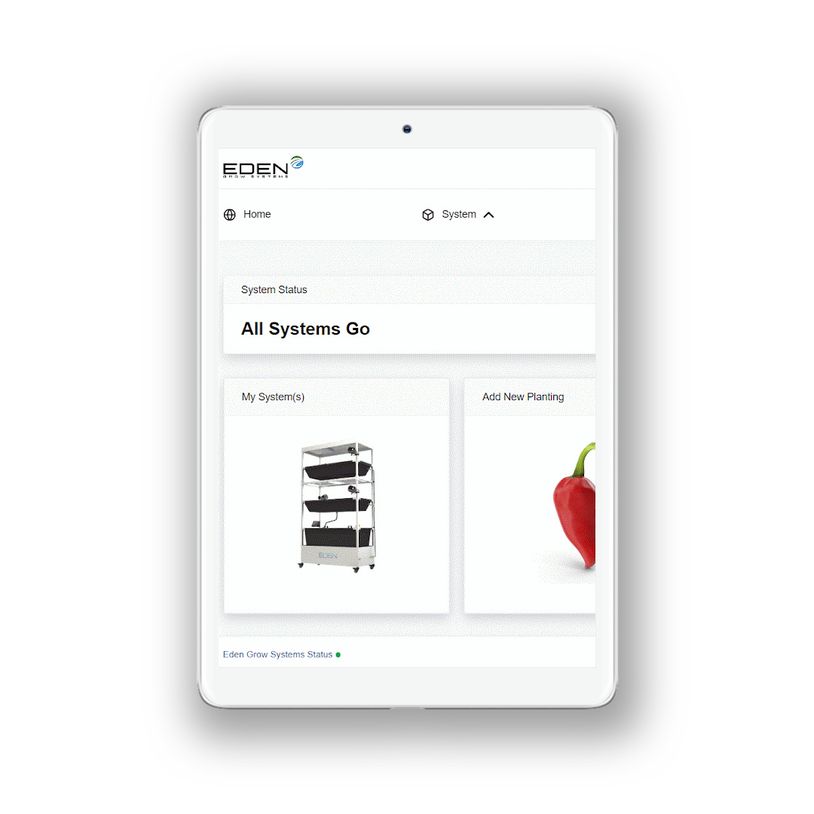 Automated and Controlled Growing
The automation and control features are extremely beneficial for users as they reduce the manual labor and expertise required to grow plants effectively. By automating lighting, watering, and feeding schedules, users can ensure that their plants receive optimal care without constant monitoring. The ability to access instructional videos is an educational boon, especially for novice gardeners. Furthermore, tracking progress and saving successful growing "tricks", best practices, and techniques enable users to replicate ideal environments, enhancing consistency in yields.

Aquaponics Optional
A 60-gallon / 230-liter nutrient solution reservoir is standard on the Single and Double Grow Towers. Once filled, this volume will last weeks or months with just minor topping-off. This large capacity is also big enough to grow fish or shrimp in an aquaponics mode - the only system on the market that can do this. Towers can also be equipped with an optional 10 gallon / 38 liter reservoir, or no reservoir at all. Simply connect the tower to another tower with a reservoir. You can hook up 15-33 additional towers to a single reservoir in a "buddy breathing" configuration.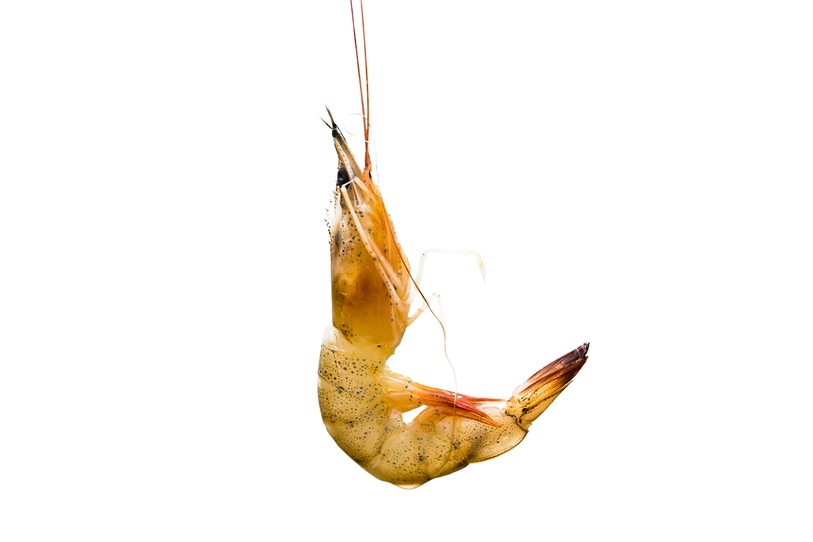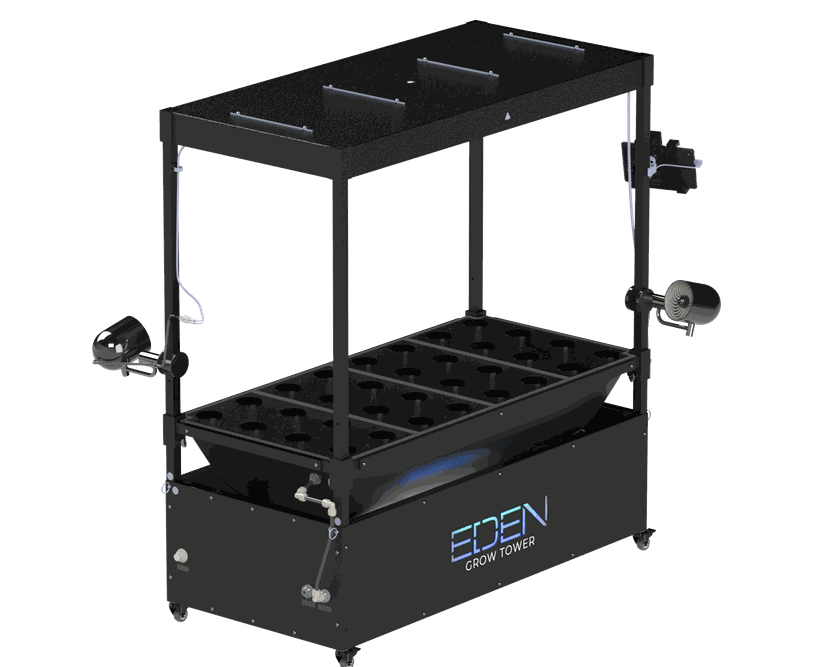 Dual Fans per Deck
The inclusion of dual fans ensures good air circulation, which is vital for the pollination and healthy growth of plants. Better air circulation also reduces the risk of fungal diseases, which can thrive in stagnant air. Furthermore, stronger stem and leaf development means that the plants will be more robust and better able to support fruit or flower growth. The adjustability of the fans allows for customization according to the specific needs of different plants at various stages of their lifecycle.

Adjustable Decks
Towers come with 1, 2, or 3 grow decks. Each Grow deck has four modular grow trays (they can be swapped out for different types of grow trays), and each grow tray can grow 8 plants for a total of 32 plants per grow deck when using the standard grow tray. See below for optional grow trays such as microgreen and plant starters.
Each grow deck and matching light deck can be moved +/- 8 inches to allow for more optimized grow height per each deck based on type of crop being grown.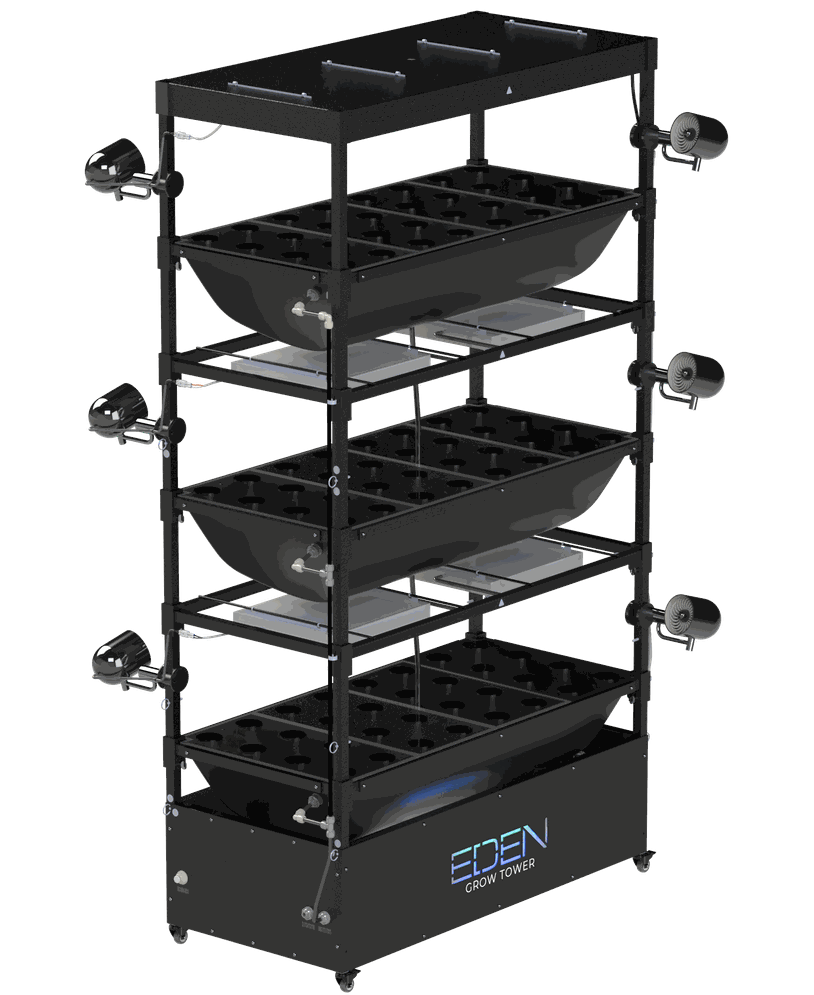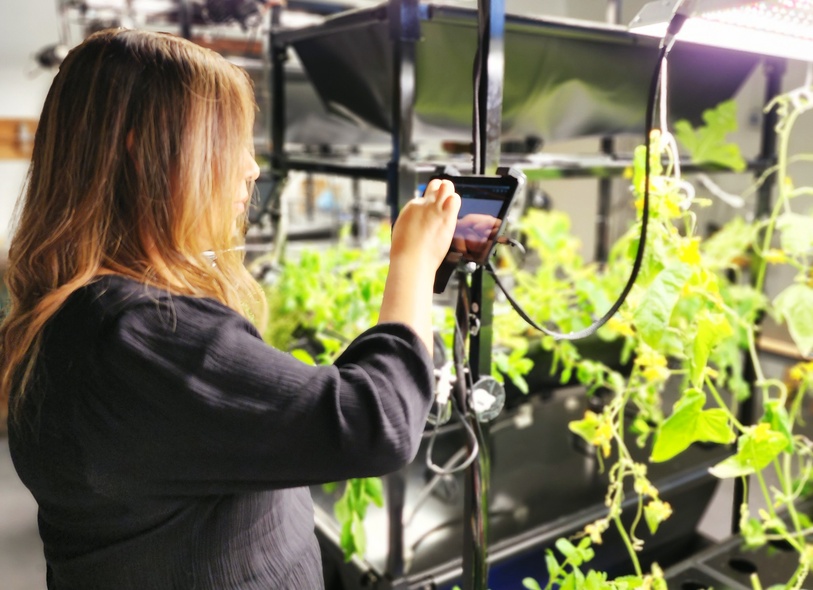 Touchscreen Control
The touchscreen control interface enhances the ease of operation, making it accessible to users of all ages and technical proficiencies. It provides a modern and intuitive way to interact with the tower, streamlining the management of various settings and features. This convenience can be particularly advantageous for users who are not comfortable with more complex or manual controls. Furthermore, it consolidates the controls into a single interface, reducing the need for additional equipment or tools.
Aircraft Grade Aluminum Construction
The aluminum construction of the Eden Grow Tower assures durability, which is essential for long-term use and return on investment. Being lightweight, it is easy to set up and move, making it user-friendly and versatile in different settings. Aluminum is also corrosion-resistant, which is beneficial in a moist and humid environment that is typical of indoor growing systems. Moreover, the expected lifespan of over 10 years makes it a sustainable option for individuals seeking a long-term solution for indoor gardening.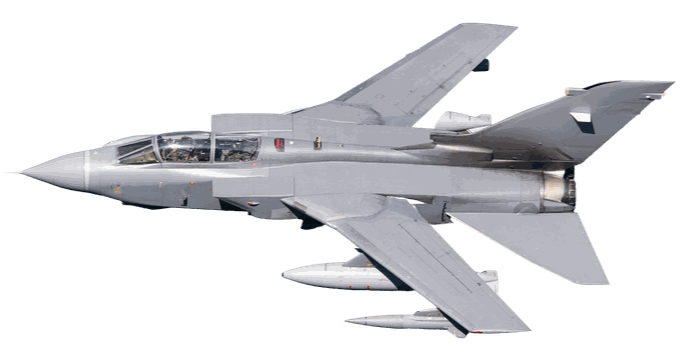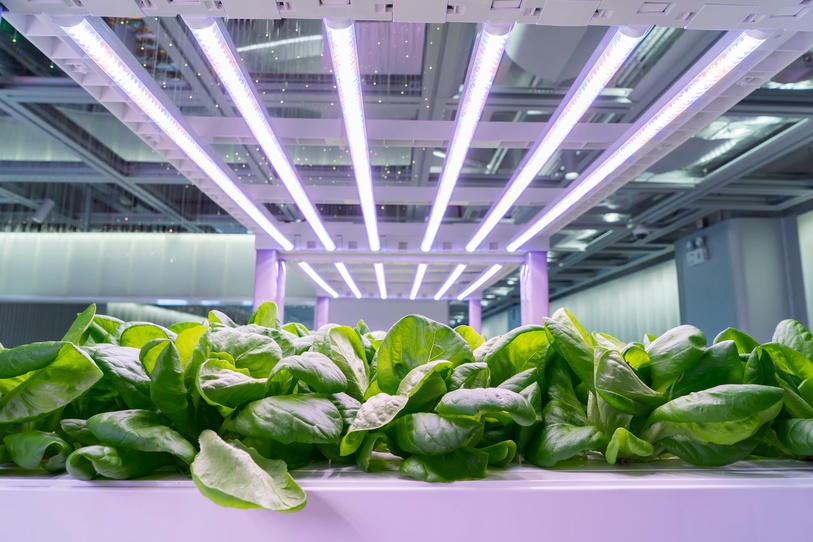 Full Spectrum LEDs
Full-spectrum LEDs are beneficial for indoor gardening as they closely mimic natural sunlight, which is essential for plant growth. The LEDs can help in achieving optimal growth rates and yields by providing the plants with the light they need for photosynthesis. Additionally, the use of full-spectrum LEDs can reduce pest problems, which is important for maintaining a healthy growing environment. This type of lighting is also energy-efficient, which can contribute to reduced operational costs over time.
Buddy Breathing Option
The Buddy Breathing Option is advantageous as it allows for efficient use of nutrients by sharing one reservoir among plants. This can lead to reduced waste and lower costs associated with nutrients. Additionally, it enhances the capacity of the system by allowing multiple towers to be connected to a single reservoir, making it scalable for larger operations. Maintaining the perfect level of nutrients in a single reservoir means all of the connected towers can achieve maximum growth and yield.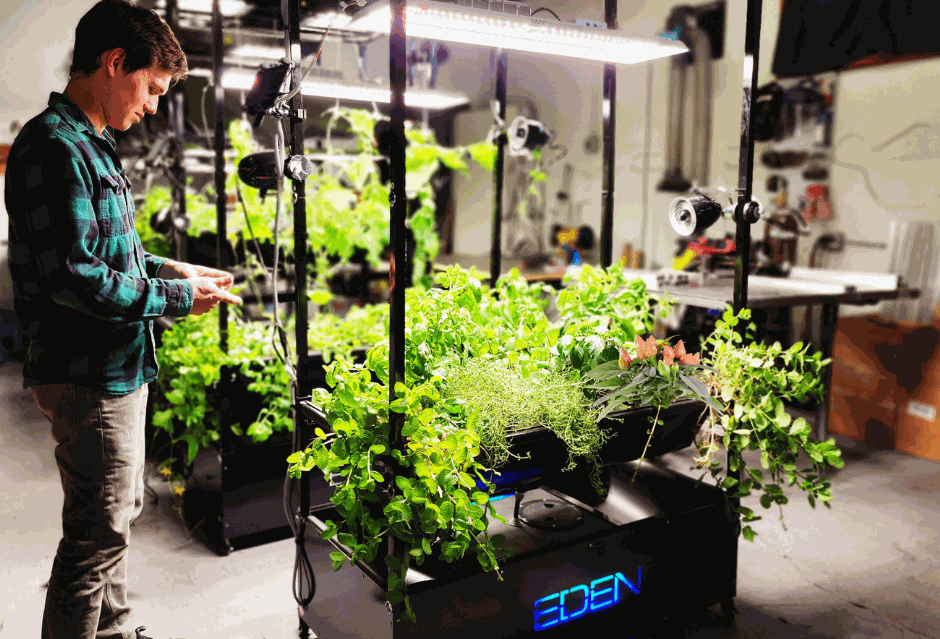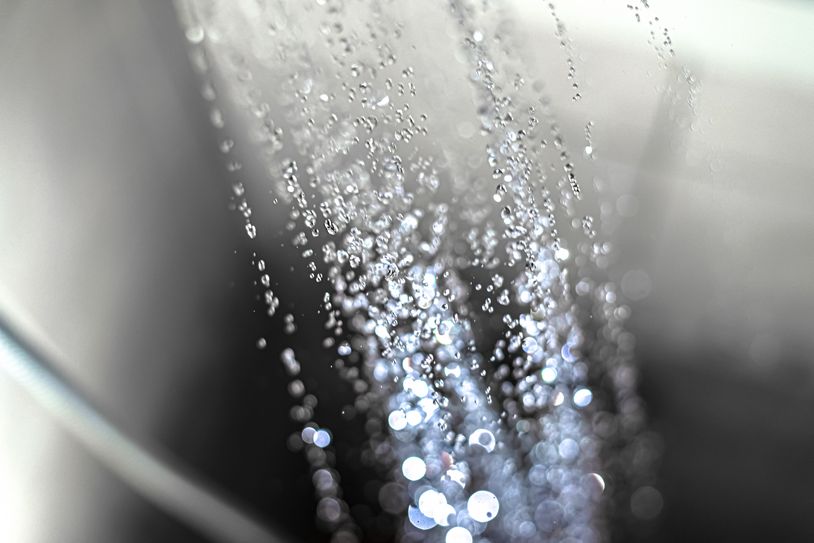 Autofill Option
The Autofill Option is beneficial because it further automates the growing process by connecting the tower directly to a water source for automated filling. This reduces the labor required in maintaining the system, making it more convenient for users, especially those with busy schedules. It also ensures that the plants have a consistent supply of water, which is critical for their growth. This feature can be particularly advantageous in commercial settings where large-scale systems would require frequent refilling.

Microgreens Option
The Microgreen Option enables users to diversify the types of crops they can grow by converting the grow space to accommodate microgreens. This is beneficial for individuals who are interested in cultivating nutritious and flavorful microgreens for culinary or nutritional purposes. Growing microgreens can also be a faster and more space-efficient way to produce greens, as they can be harvested in a shorter time compared to fully-grown plants. Additionally, this option can be a source of income for those looking to sell microgreens commercially.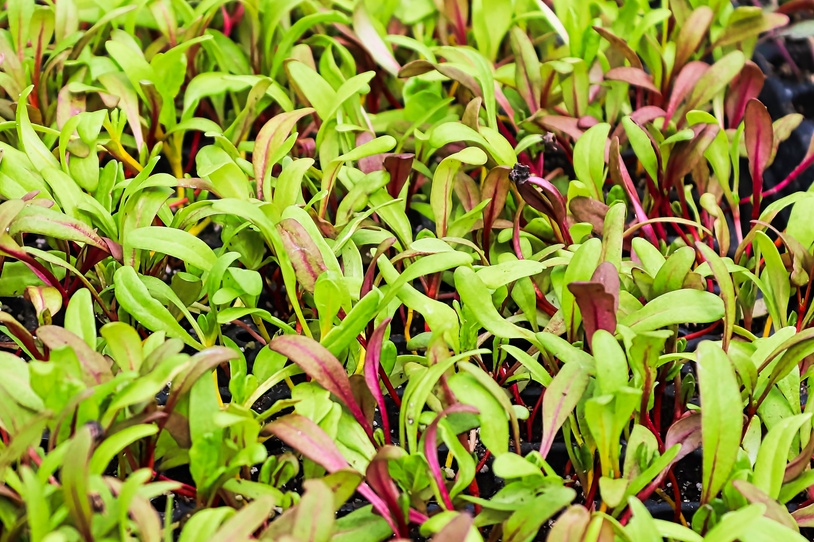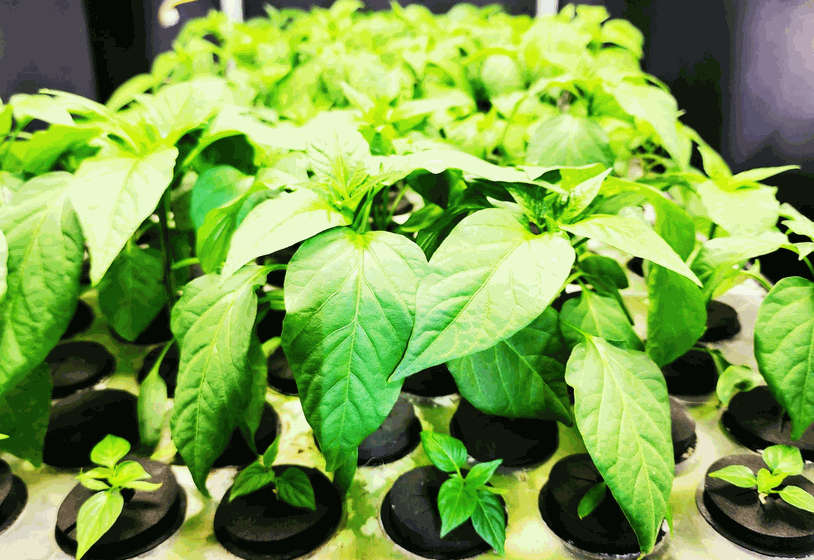 Starter Tray Option
The Starter Tray Option is beneficial as it allows for an increase in the planting capacity by replacing the existing 8-plant grow lids with grow lid that can hold 27 plants. This can lead to higher yields within the same space, making it cost-effective to grow tiny plants that are normally grown in big batches, like carrots, radishes, beets, green onions, and parsley. It is also advantageous for users who want to cultivate a variety of plants in a limited space. Perfect for edible flowers, too. And, starter trays can be useful for starting seedlings to get a jump on your next crop, after your mature plants are harvested. Or grow starter plants during winter for your outdoor spring garden.
Easily Removable Grow Trays
Easily removable grow trays streamline the process of harvesting, maintenance, and cleaning, making it less time-consuming and labor-intensive. The trays being dishwasher safe further adds to the convenience, ensuring a hygienic growing environment. This is particularly advantageous for users who may not have the time or physical ability to manage more laborious maintenance. Moreover, easy removal and cleaning can help in preventing diseases and pests, contributing to healthier plant growth.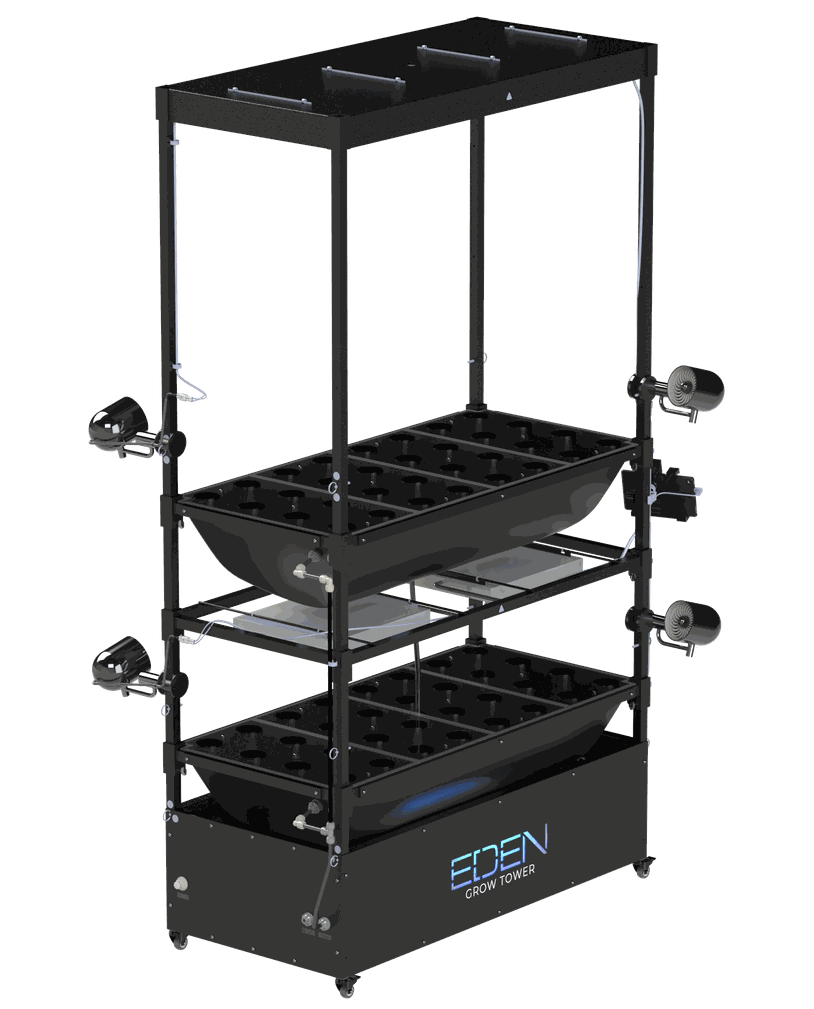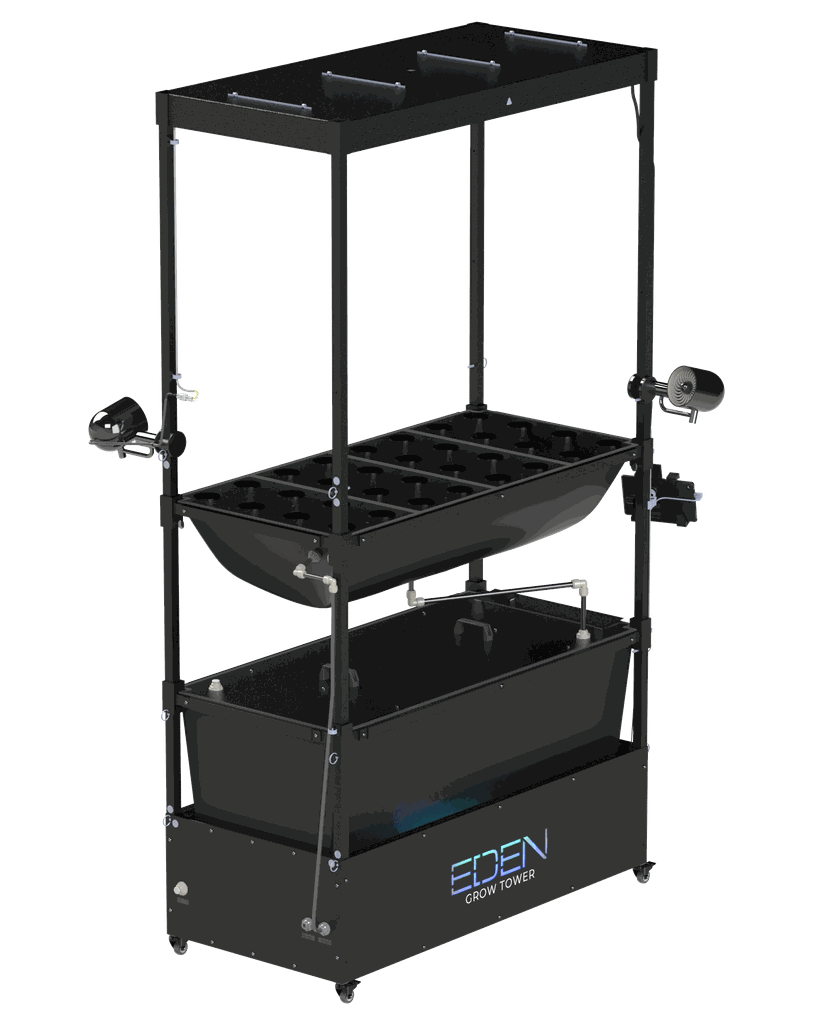 Blackout Surfaces
Blackout surfaces are crucial in preventing light from reaching the water sources, which in turn helps in preventing the growth of algae. Algae blooms can be detrimental to the nutrient balance in the water and can lead to poor plant health. By minimizing light exposure to the water, the system ensures a cleaner and more balanced growing environment. This feature is particularly beneficial for maintaining the longevity and effectiveness of the nutrient solution.

WiFi/Internet Connected
WiFi and internet connectivity allow users to monitor and control the Eden Grow Tower remotely. This feature is especially beneficial for users who may not be able to physically access the tower regularly, or for those who manage multiple towers. It also allows for timely interventions in case any issues arise, ensuring that the plants receive optimal care. Additionally, internet connectivity facilitates the receipt of software updates and access to online resources, enhancing the capabilities of the tower over time.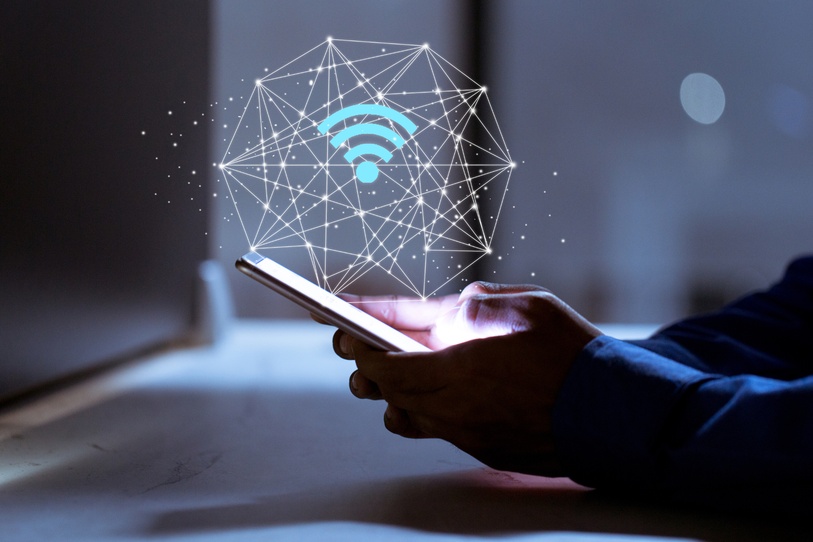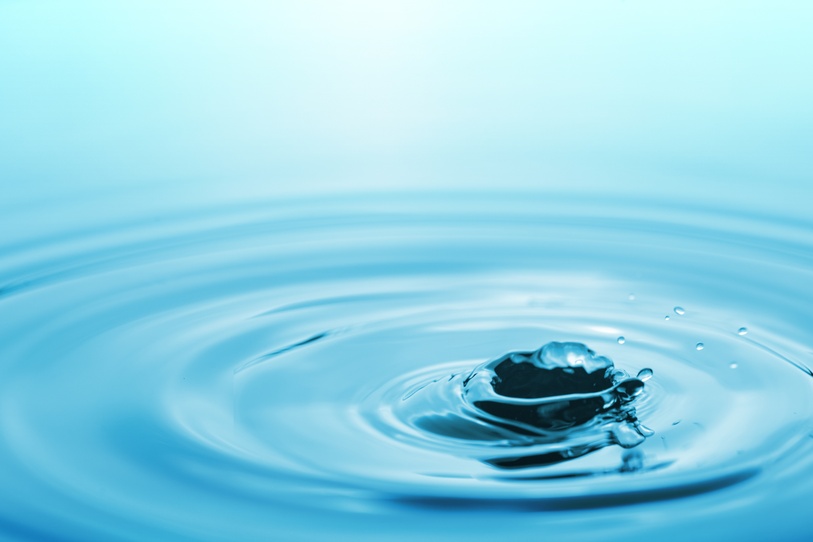 Nutrient Tank Stir and Aeration System
The Nutrient Tank Stir and Aeration System is beneficial as it reduces dead zones in the nutrient solution, ensuring that nutrients are evenly distributed. This is crucial for the healthy growth of plants as it ensures they receive a consistent supply of nutrients. The aeration system also improves oxygenation in the nutrient solution, which is vital for root health and nutrient uptake. This feature contributes to the overall efficiency and effectiveness of the nutrient delivery system, which can directly impact yields.
Mobility
The mobility feature, with wheels equipped, allows for easy movement of the Eden Grow Tower. This is advantageous for users who need to change the location of the tower for various reasons, such as cleaning or rearranging space. The roll-in setup also makes the initial installation process much easier. Additionally, mobility can be particularly useful in commercial settings where the towers may need to be moved for operational or logistical reasons.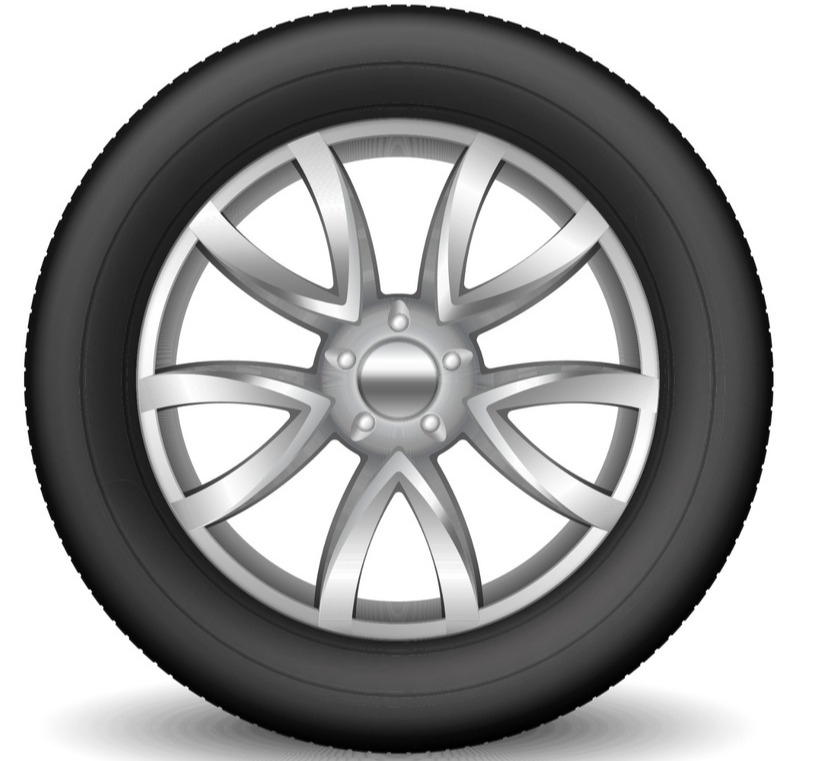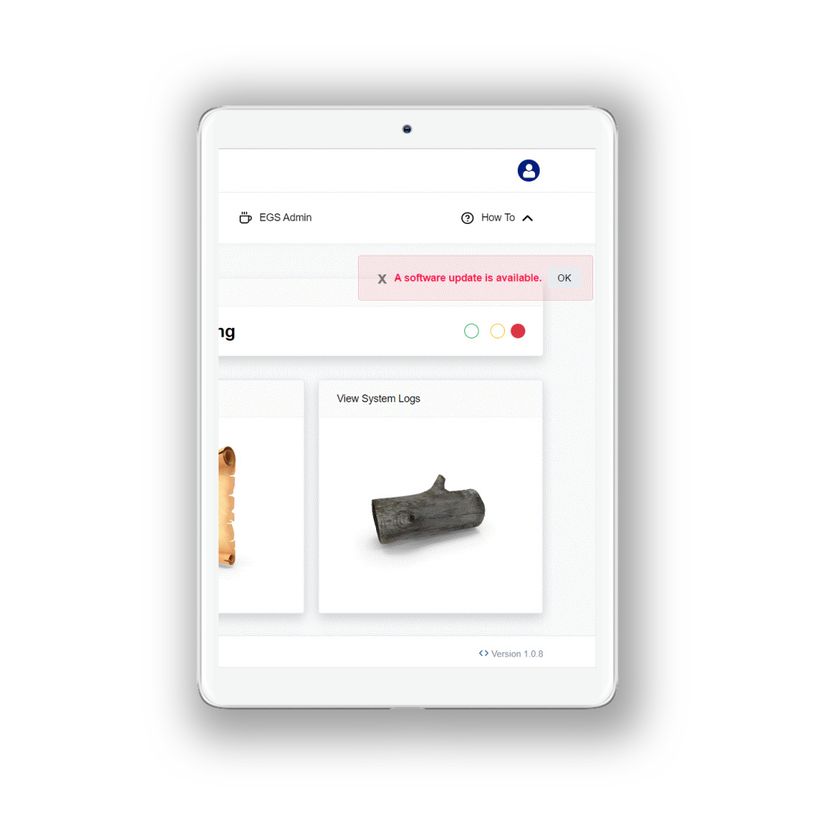 Remotely Updatable
The ability to remotely update the system is beneficial as it ensures that users have access to the latest features, improvements, and capabilities. This can enhance the performance and functionality of the Eden Grow Tower over time without the need for hardware upgrades. It also ensures that the system stays current with technological advancements and best practices in indoor gardening. Furthermore, this feature can provide users with peace of mind, knowing that their investment will continue to evolve and improve.
Food Planting and Monitoring App
The dedicated app for food planting and monitoring is a valuable tool for users to plan tower plantings, watch instructional videos, provide weekly plant feedback, and receive automated notifications of new capabilities, techniques, and advice. This feature empowers users to make informed decisions and optimize their growing conditions. Additionally, the ability to receive advice and notifications can be particularly beneficial for less experienced users who are still learning the intricacies of indoor gardening. The app serves as a comprehensive hub for managing and monitoring the Eden Grow Tower, enhancing the user experience and potentially improving yields.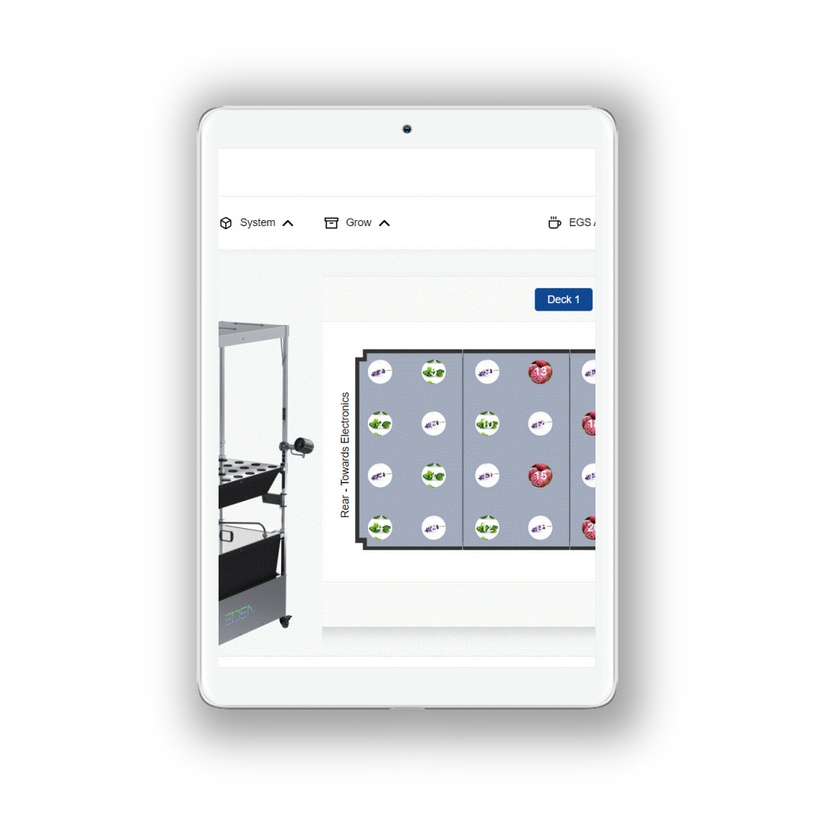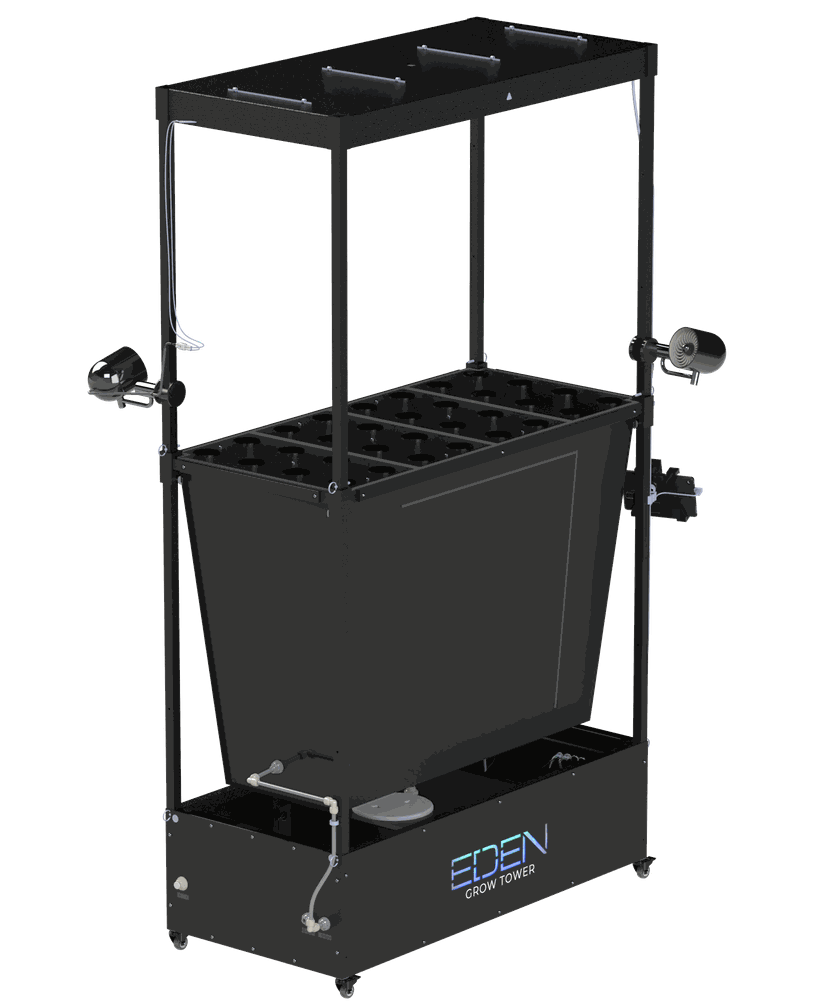 8-36 inch deep root chambers
Most of our competitors utilize 2-3 inch deep root chambers. This means you are limited to leafy greens, herbs, and fruits like strawberries. While these are all valuable and delicious, what you need to grow real food is depth, and our towers have it. With our standard 8-inch deep root chambers, you can grow root crops such as carrots, beets, radishes, onions, garlic, and more. With our 36-inch deep grow chamber you can grow potatoes!
GROW ANYTHING, YEAR-ROUND
WHAT KIND OF GROWER ARE YOU?


Food Independence For You
& Your Family
Say goodbye to food shortages.




Improve Your Health, Keep You & Your Family Safe
Enjoy pesticide-free harvests, never having to worry about what's on you food.


Grow Your Own Medicine

From Hemp to St. John's Wort & so much more, start your journey to wellness & self-sufficiency today.




Unlock Profits & Feed
Your Community
Profitable Grow Operations for community-focused success. Start a Grow Operation the easy way.


Affordable Exeriments on
Your Terms
Grow your plant experiments easier and faster than ever.


Reduce Your Enviromental Impact
Green living made easy. Ready to minimize your impact on the planet?