Want to see our pricing?
Click here to see pricing
We offer Layaway and Buy-Now Pay Later Plans
Frequently Asked Questions
Free Shipping
Free shipping to the
Continental United States.
Outside the US? We can ship to you. Click Get quote to start the process.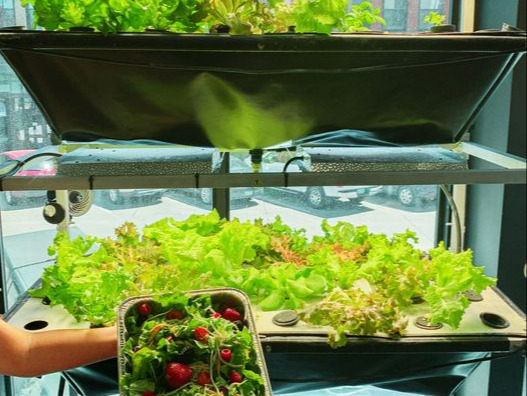 Tower to Table!
Harvest straight from your Grow
Deck to create the ultimate in
fresh, clean salads just in time
for dinner. No washing, no
pesticides, no boxes of lettuce
thrown out due to spoilage.

Just maximum flavor, freshness,
and nutrition.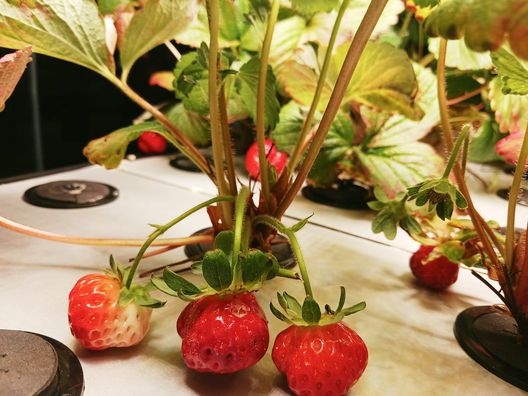 Harvest
Year-Round
Want strawberries right off the
vine? The most
intense herbs for cooking or
teas? + more!

You can have it, anytime.
365 days a year!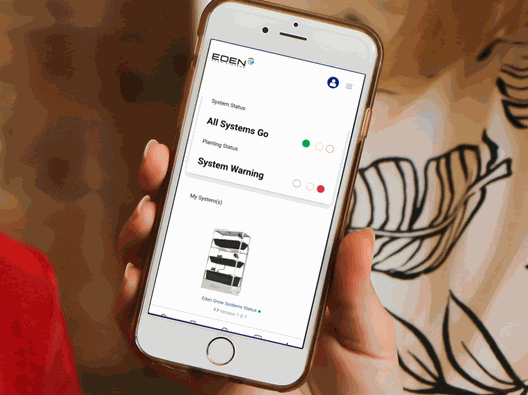 Check in From Anywhere
With the Eden Grow App, you
can check the status of your
systems and even make
changes if needed. And the
Watchdog alerts will let you
know immediately if any issues
arise with your towers.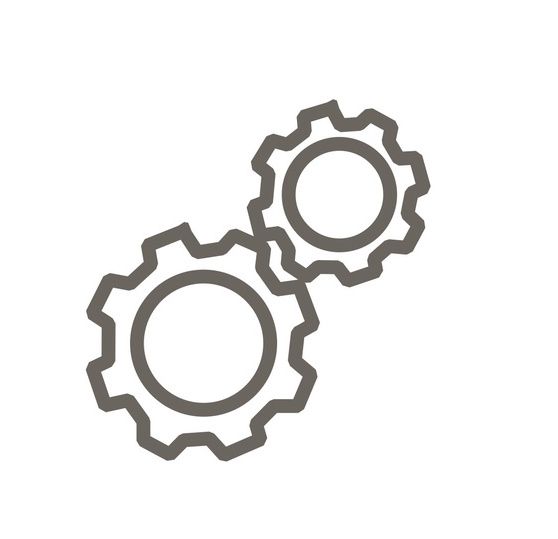 Modular Design
The modular design of the Eden Grow Tower makes it simple to set up, and easy to scale up by adding more towers at any time. Each tower is a complete system. The ET300 consists of three Grow Decks with Root Chambers, a Reservoir (optional), a Base,  three Light Decks, and a Trellis Mount.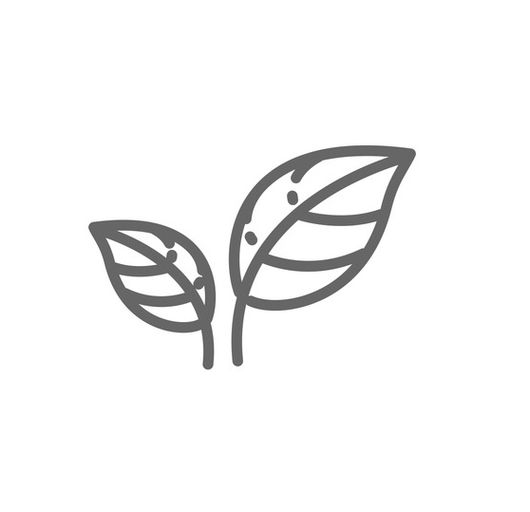 Universal Grow Deck
Grow what you want, when you want.
Our 16 sq. ft. per Grow Deck offers you the ability to grow up to 96 plants, with 3 decks, of various types including root vegetables. Plant each deck at different times for a staggered, continuous harvest, or plant the whole tower!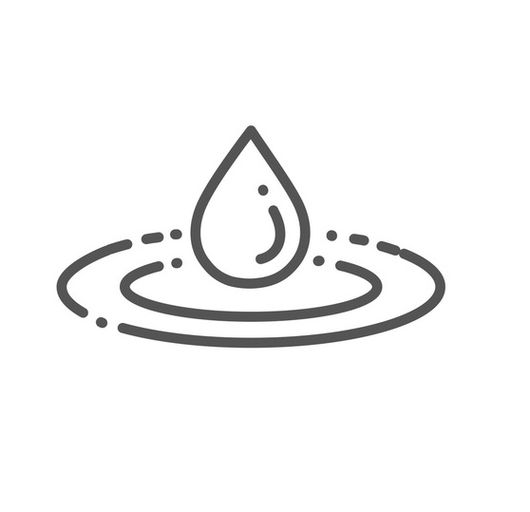 Reservoir - Optional

The Triple Deck Grow Tower comes equipped with a 10-Gallon Reservoir to allow for more grow space. You can also connect with another tower that's  equipped with a 60 gallon reservoir, so you only have one reservoir to maintain.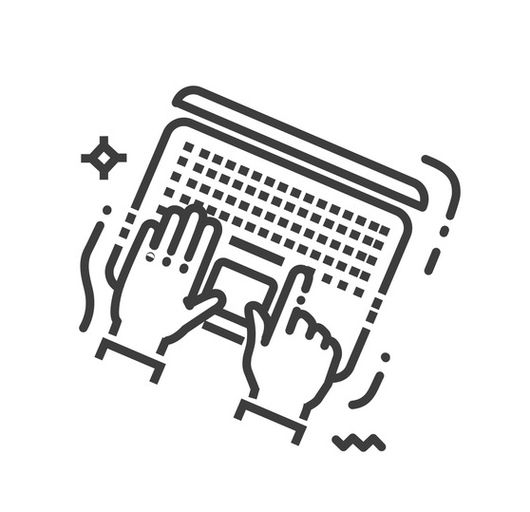 Computer Control
No skill growing?
No worries!

The ET series is computer controlled with pre-programmed growing instructions.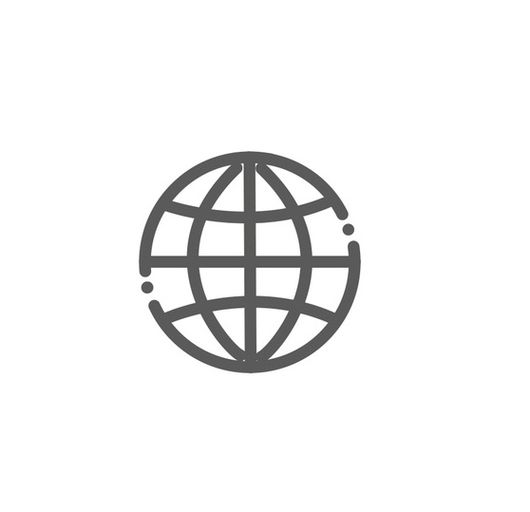 WIFI Enabled
Want to access your tower from anywhere?
No problem!

Simply connect to WIFI and enable internet sync in our app and you can monitor and control this system from anywhere on the planet.
Dual Fans
Air movement means strong, well pollinated plants.

Each Grow Deck is equipped with two adjustable fans for great circulation and greater yields!
Components
The ET300 Triple Deck Grow Tower with Reservoir consists of:
3 Grow Decks with space for 96 plants
    3 Full Spectrum LED Light Decks
    Eden Grow App via Touchscreen Control Panel
    10 gallon / 38 liter reservoir, or no reservoir
    (to combine with other towers equipped with 60     gallon reservoirs)
    Dual Adjustable Fans per Deck for improved     pollination and stronger plants
    Aeroponic pump and misting system
Capabilities 
The ET300 is capable of growing up to 96 plants of various types including: leafy greens, herbs, small stature (up to 12 inches), and small root vegetables such as carrots and beets. With the integrated 10 Gallon Reservoir, this tower is able to connect to a tower with a 60 Gallon Reservoir (optional) in order to share nutrient solution with up to 30 additional towers via daisy chaining. If planning to connect to a 60 Gallon Reservoir, this tower is also available without a reservoir to save you time and maintenance.

Suitable for: Lettuces/leafy greens such as Buttercrunch, Romaine, Red Leaf, arugula, kale; Herbs such as chives, parsley, thyme, oregano, mint, and other compact herb varieties. Root vegetables such as carrots, beets, radishes, and onions. Strawberries.
Specifications
Dimensions

    Width:     22 inches

    Length:   46 inches

    Height:    82 inches

 Power Consumption

    Grow Light Wattage:        810W

    Power Used Per Day:  ~7000 Whrs

Connectivity

    App Controlled:       Yes

    WiFi connectivity:   Yes

Features

    Number of Grow Pods:      
    96

    Grow Lighting type:            
    LED Full Spectrum

    Reservoir Capacity:             
    10 Gallons / 38 Liters

    Filter Type:                             
    100 micron Pre-Filter, 50 micron Supply Filter

    Reusable Filter:                    
    Yes, wash with clean water and replace

    Cleanable Emitters:            
    Yes, twist off, wash clean

    Maintenance required:      
    Clean filter & emitters once every 2 weeks

    Grow Cups Included:         
    Yes, with lids

    Modular components:      
    Easily change the capabilities by purchasing new modules

    Toolkit included:                 
    Yes
    Nutrients included:            
    Yes (one-time starter kit)
    Grow media included:
    Yes (one-time starter kit)

    Seeds included:                   
    No - you get to decide exactly what you want to plant in you tower


Material

    Food Safe, Recyclable, High Density Poly Ethylene (HDPE) and     Aluminum
What's Included 
Horticube(R) Grow Media
Nutrient Solution Starter Kit

EC & pH Meter

Pruning Shears

Tool Kit

Emergency Foot Pump
Suggested Accessories 
Seeds  - Seeds for Generations

Nutrient Solution - we recommend MasterBlend Combo Kit

pH Adjustment - Atlas Scientific pH Up and pH Down

Replacement Grow Media - Oasis Horticubes

Cleaning Supplies - Hydrogen Peroxide Food Grade 12%

Dechlorinating supplies or filters (optional) -  D-Klor

Trellis String & Clamps

Recommended: Battery Backup/UPS
Warranty
Parts:    1 Year

Labor:    1 Year