Design Features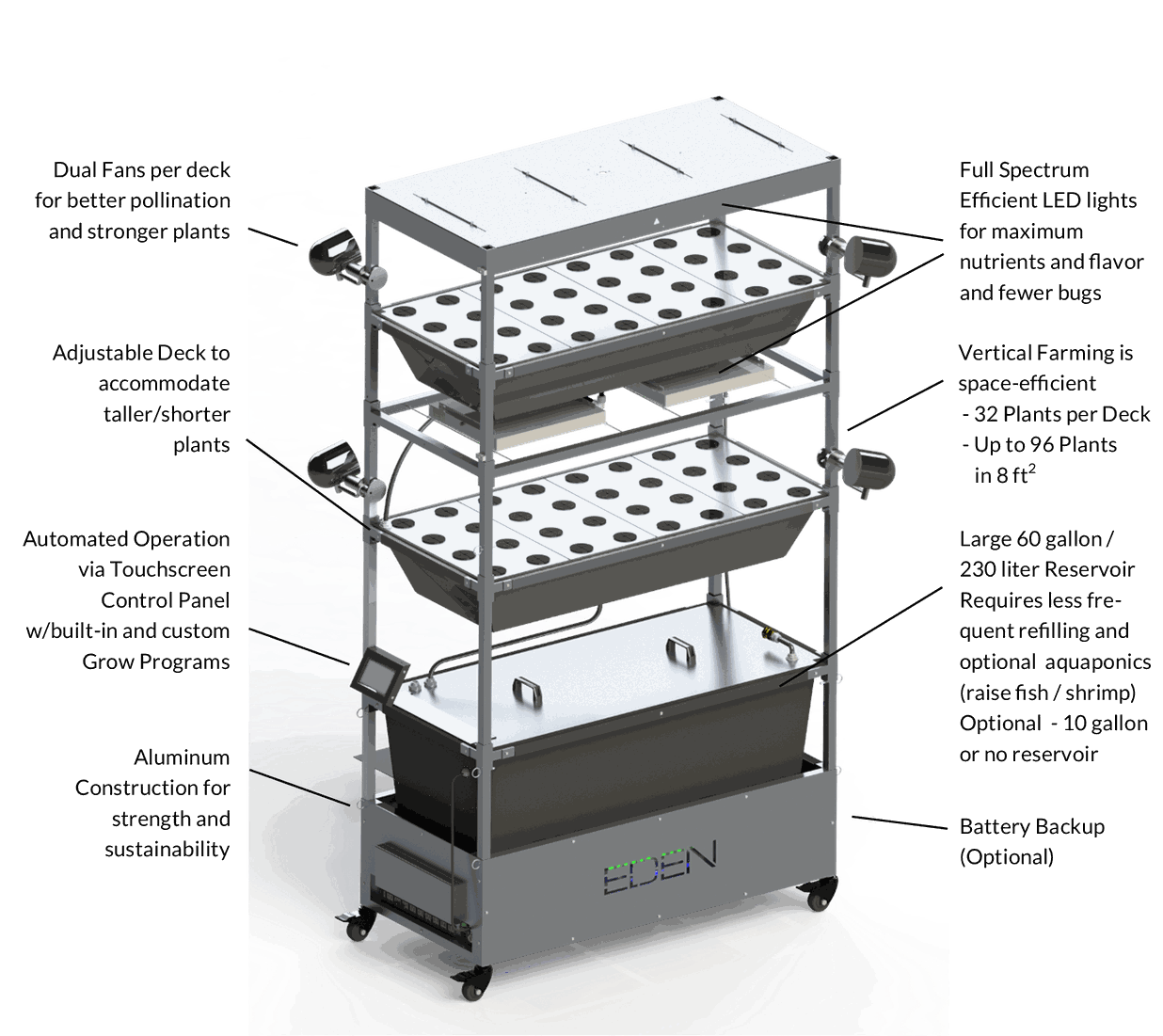 32 Plants per Deck
Efficient spacing means higher yields and greater variety per deck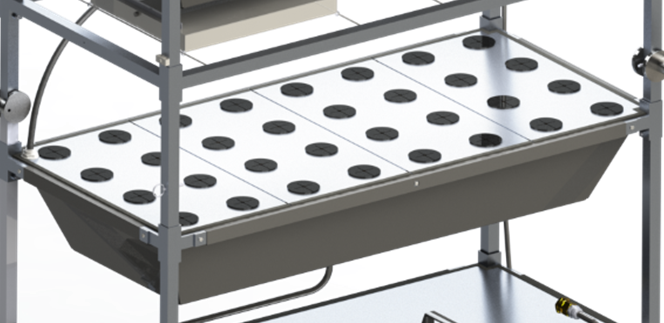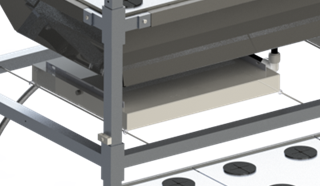 Full Spectrum LEDs
Research by NASA proved that full spectrum LED lighting is required for plants to develop the highest levels of important micronutrients.
Reservoir Options
A 60-gallon / 230-liter nutrient solution reservoir is standard on the Single and Double Grow Towers. Once filled, this volume will last weeks or months with just minor topping-off. This large capacity is also big enough to grow fish or shrimp in an aquaponics mode - the only system on the market that can do this. Towers can also be equipped with an optional 10 gallon / 38 liter reservoir, or no reservoir at all. Simply connect the tower to another tower with a reservoir. You can hook up 15-33 additional towers to a single reservoir in a "buddy breathing" configuration.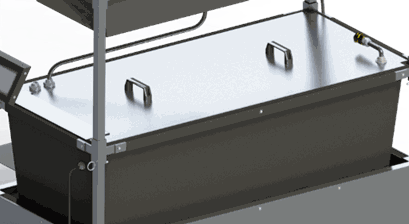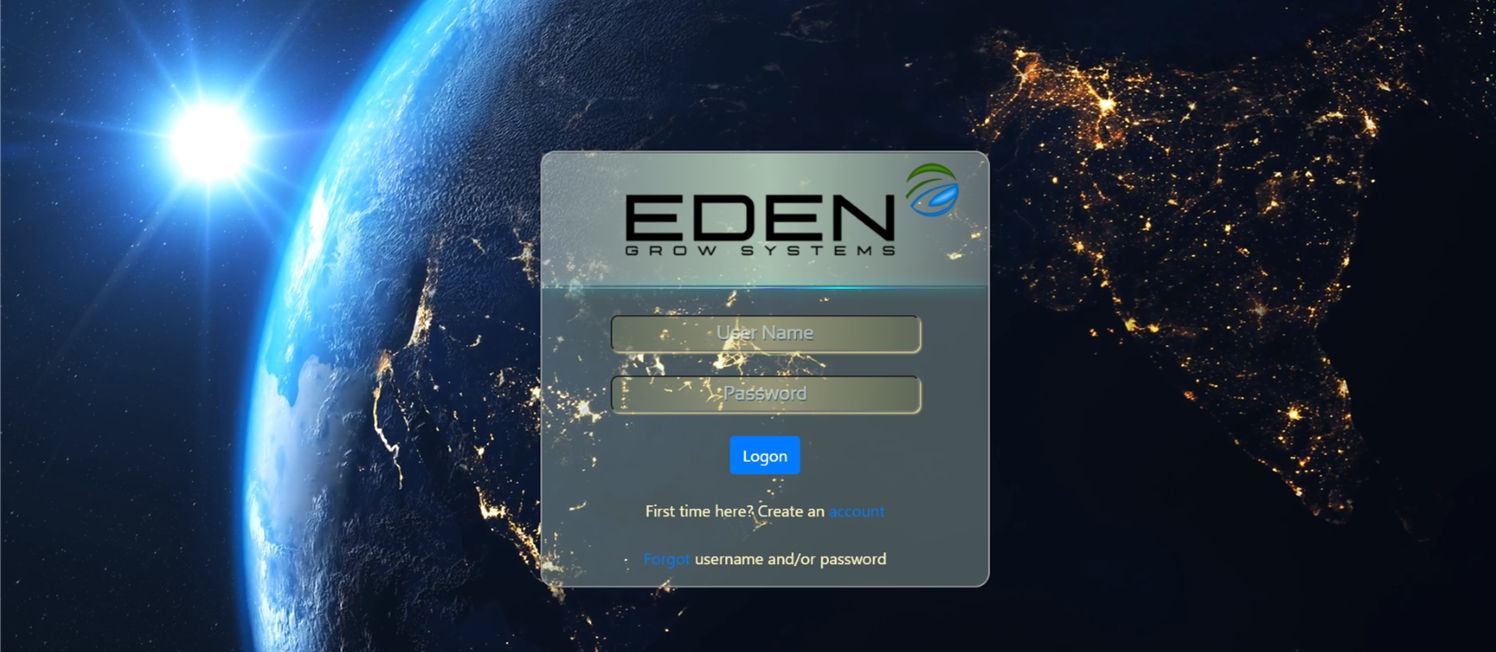 Eden Grow App
Automate the entire process. Access instructional videos and pre-programmed automated routines for lighting, watering and feeding schedules at the touch of a screen. Track your progress and save your successes so you can do it again!

Dual Fans per Deck
Dual fans ensure good air circulation for maximum pollination and encourage stronger stem and leaf development. Adjustable to allow for changing requirements over the lifecycle of the plants.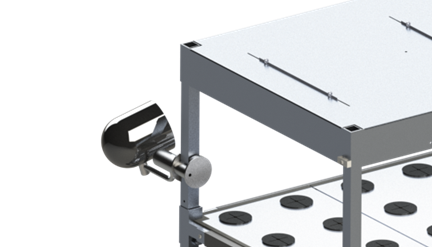 Microfine Misters
Research by NASA also proved that there is an optimum droplet size - 20-50 microns - for the most efficient uptake of nutrients by the roots. The Eden Grow Towers are 30% more efficient with nutrient solution than hydroponic systems. Since nutrient solution is the main consumable for the system, this results in significant savings over time.
What is Aeroponics?
And why did NASA choose it?
Aeroponics is a method of cultivating plants that utilizes a fine mist of nutrient solution that is periodically sprayed on the roots, with no soil.
The roots are allowed to grow in a closed "root chamber" below the "grow deck". Any mist that is not consumed by the roots is collected and recycled, minimizing waste.
The roots are saturated in nutrient solution on a regular, automated schedule, then allowed to almost dry out. They do not waste energy trying to squeeze through soil, so more energy goes into plant and fruit production. The roots also have an abundance of oxygen, which, together with the nutrient solution, promotes rapid growth and shortens the growing cycle significantly. Larger plants, with higher yields, in half the time.
NASA was particularly interested in Aeroponics because of one desired crop - potatoes. Potatoes are a high calorie food that is highly valuable for long missions in space. Hydroponics, which uses a liquid nutrient solution, can cause tubers like potatoes to rot from exposure to excess moisture. Aeroponics has been shown to greatly increase potato yields and is commercially used for cultivating seed potatoes for conventional planting.
It is this capability and versatility to "grow anything" - from potatoes, carrots, beets, and other root vegetables, together with the extremely efficient use of resources - water and nutrient solution - and the rapid growth and higher yields, that makes Aeroponics the highest performing method for cultivating plants in use today.
NASA Approved
Based on work done by Dr. Raymond Wheeler and his team of researchers at NASA for long mission food cultivation in space. Aeroponics is super efficient, automated, produces high yields fast, and is capable of growing the largest variety of edible plants.
Grow Anything
Root vegetables like carrots, beets, and potatoes, leafy green superfoods, fresh herbs, medicinal plants, vining plants like tomatoes, cucumbers, peas and berries, and so much more. There's a grow tower for every size and shape. Potato Deck coming soon!
Makes Growing Easy
The ET Series uses computer-controlled automation, pre-programmed video tutorials, and easy data recording so you can chart your success, and repeat it.
The Eden Grow App allows you to monitor and control your tower from anywhere in the world, or securely from your home.
Beyond Organic
The Eden Tower allows you to know exactly what goes into your plants every step of the way. And consuming your harvest within hours of picking it ensures you are getting the maximum nutritional benefit and great flavor in every bite.
Higher Yields + Healthier Plants
Full Spectrum LED lights are proven to produce bigger, more nutritious fruits and vegetables. Plants that are grown with all the nutrient solution and oxygen they need are unleashed to grow faster and produce more.
Fish Optional
Our 60 gallon / 230 liter reservoir is large enough for aquaponics, allowing you to cultivate fish or shrimp and plants in one system - the only one of its kind!
Add the optional heater, circulation pump, and biofilter, and you can go from growing salad to growing dinner! Add a source of delicious protein for you and your family.
Saves Water + Money
Aeroponics uses 99% less water than traditional agriculture. Plus it's 30% more efficient with nutrient solution compared to hydroponics.
Energy Efficient
Full Spectrum LED lights make the most efficient use of power while providing super long life.
Solar Power and Methane Generating Biodigester are coming soon!
Saves Time
Who's got time for growing food? The fully automated Eden Grow Tower is a force and time multiplier, enabling you to do more important things. Leave the growing to us!
Put our Grow Towers to work for you!
Join us in our mission to Feed the Future!